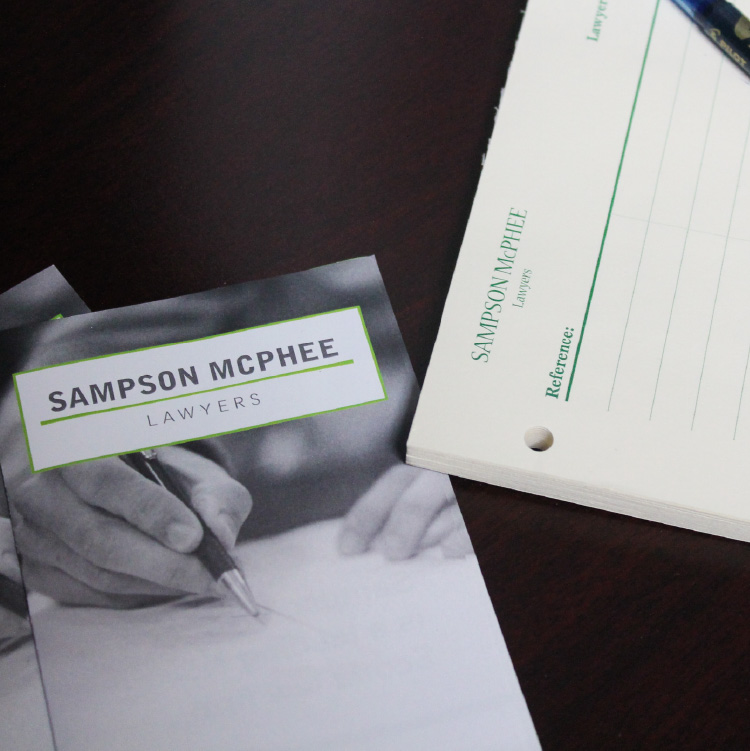 We offer competitive salaries, a full range of benefits, a technologically advanced environment, and an entrepreneurial spirit within a large, supportive team. Sampson McPhee is an equal-opportunity employer and will work with and accommodate persons with disabilities throughout the entire recruitment, selection and on-boarding process. Sampson McPhee has opportunities available for highly skilled lawyers and professional staff who are looking to join a dynamic and talented legal team. We offer a rewarding and challenging work environment for exceptional individuals who are committed to delivering outstanding legal services to our clients.
Sampson McPhee focuses on fostering diversity and promoting a culture of inclusion in the workplace. We have over 25 employees that bring a wide variety of life and career experiences to the firm, which enriches our work environment and drives our success. This diverse group of professionals includes individuals who are fluent in multiple foreign languages. Our firm respects and values the diversity of our employees and we aim to develop an organization that is as diverse as the clients we serve and the communities in which we operate.
Sampson McPhee is committed to providing the training and resources our lawyers and professional staff need to advance their legal careers. We believe that the key to successful professional development is to provide quality training and support programs that are tailored to meet the individual needs of our employees. Our firm treats our lawyers and staff as unique individuals and we work closely with them to identify and structure their own career paths. We offer opportunities for growth and advancement within our firm and have a mentoring system in place to help our professionals reach their important career goals.
The lawyers and professional staff at Sampson McPhee work together as a cohesive team to meet the legal needs of our clients. Our firm is more than just a place where people come to work: our lawyers and staff are a "professional family" who have built strong bonds through years of working together. There is a deep-rooted sense of cooperation and collaboration throughout our firm and people strive to support and respect one another. This family-type atmosphere has allowed Sampson McPhee to attract and promote an outstanding team of lawyers and professional staff for over thirty years, who are committed to long-term careers with the firm. We are always interested in highly-qualified lawyers and professional staff who want to join a strong and well-respected firm. We aim to attract and develop talented and motivated individuals who are genuinely committed to building their careers with our firm and contributing to our clients' success.
Because we guarantee you an intense, hands-on articling experience, one that puts you in charge of where your professional career is going, we hire great students who want to become great lawyers and are ready to be challenged to get there. Articling students at Sampson McPhee are given real-world responsibilities on their first day and are expected to carry them out. We give our articling students all the tools, support and opportunity they need to succeed, from dedicated mentors to hands-on experience. We offer a complete articling experience. Although there is no formal rotation, students enjoy a well-balanced experience through exposure to a wide range of issues within all areas of practice. We're looking for future leaders in law. Does this sound like your kind of experience? Then you might be our kind of student.